I think this should explain everything you need to know about being Hungarian. Except the "s" is always pronounced "sh." Probably because their mouths are always full. You're welcome.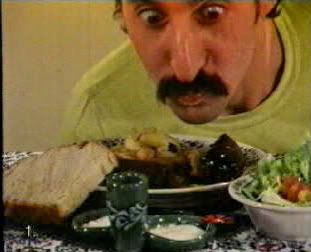 You really, really have to see this movie. It's worth the load time. While you wait, I think I've figured out the words so you can sing along:
Eat the hurka, eat the hurka,
It's the best in any meal
Eat the hurka, eat the hurka,
It's all oily
It's all smelly
It makes winter into summer,
We eat spinach just to get some!
Old men like it!
Ladies like it!
Serve it with bread and mayo, yeah!
Eat it with your entire village!
(Which reminds me, Rifle Sport is in the Entry this month.)