As you may or may not know or not, now that I've hooked me a husband, I'm trying to drag him back to the land of my own people in California. To do so, I have many obstacles, including high prices and insane real estate agents.
For instance, I would like to live here: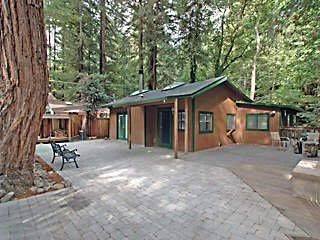 We only need about $459,000 so feel free to help out.

(just make it out to Dogpatch2000)
Stay tuned!
Oh yeah, the insane real estate agent. This is verbatim (I'm disguising stuff so they won't show up in search engines):
Howdy,
John XXXXX our Marketing MANAGER requested that I contact you today.
I am very frank and candid. The listing you wondered about is not one of this area best. Not worth a flight out here.
The picture doesn't show that it is on Stilts.
I have only 1 other picture that I will send in a few minutes.
The price range you are looking at is what I call balcony seats.
Is there any way you could consider raising that budget? So I can show you stuff worth a flight out here.
try going to my [WEBSITE] a doing a search with a wider price range. Please Pretty Please with cake on top.
Happy trails . . .Until we meet again,
Pxxxx Lxxxxxx
xxxxxxxxxxxxxxx REALTORS
the "REAL Performer" in real estate